Faculty


Headteacher

With twenty plus years in the classroom, Mrs. Wilson brings a wealth of experience and energy to her classroom. A major in child psychology (UW) and advanced degrees in Montessori (AMS) and Early Childhood Education (Western) combine to give her a unique approach to teaching young children. As a mother of four, Meg has a dual perspective of both teacher, and mommy, that creates a warm and nurturing atmosphere. Meg believes strongly in encouraging young children to work to their highest potential, while providing the hugs & laughs that make this possible.




assistant teacher

Marcy Langrock has a BA from Texas A&M, and an MBA from University of St. Thomas, Texas. After over 12 years in the "business world", in 2000 Marcy Langrock chose to stay home with the first of three sons. Marcy's first son came to VSH in 2004 for preschool. Watching Marcy's ease with children, and nurturing personality, Mrs. Wilson recruited her to join the teaching staff in 2006. Marcy loves the mixed-age environment, and the Montessori curriculum. All three of her sons, attend VSHA. Marcy is adored by her students, and an asset to our learning environment.
assistant teacher

Amie Santerelli holds a BA degree in Education which includes certification in elementary, Early Childhood, and Special education birth through 12th grade. She has taught in both the public and private sector of education including several different homeschool settings. Over the past fifteen years she has taught parent education at Bellevue College, in homeschool settings and church settings, as well as in private parent coaching sessions.

Aside from raising her three children with her husband James, Amie's passion is to promote healthy, happy children through supporting the development of strong families and community.
music specialist

J. D. Wilson has BA from Andrews University, and an MA in Music Education from Ball State. With over 40 years experience teaching music in both public and private K-12 environments, J.D. is clearly a master teacher and brings a wealth of enthusiasm for instilling the love of music in young developing minds. Now semi-retired, J.D. splits his teaching time between occasionally subbing in the Monroe school district and regularly instructing at VSH and the Academy. He also plays in a variety of community based musical groups, along with spending time with his family, and especially his eight grandchildren.
copyright year © 2015 villageschoolhouse
Powered by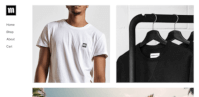 Create your own unique website with customizable templates.